UPDATE: VA Entrepreneurial Challenge rescheduled for October 15 and 16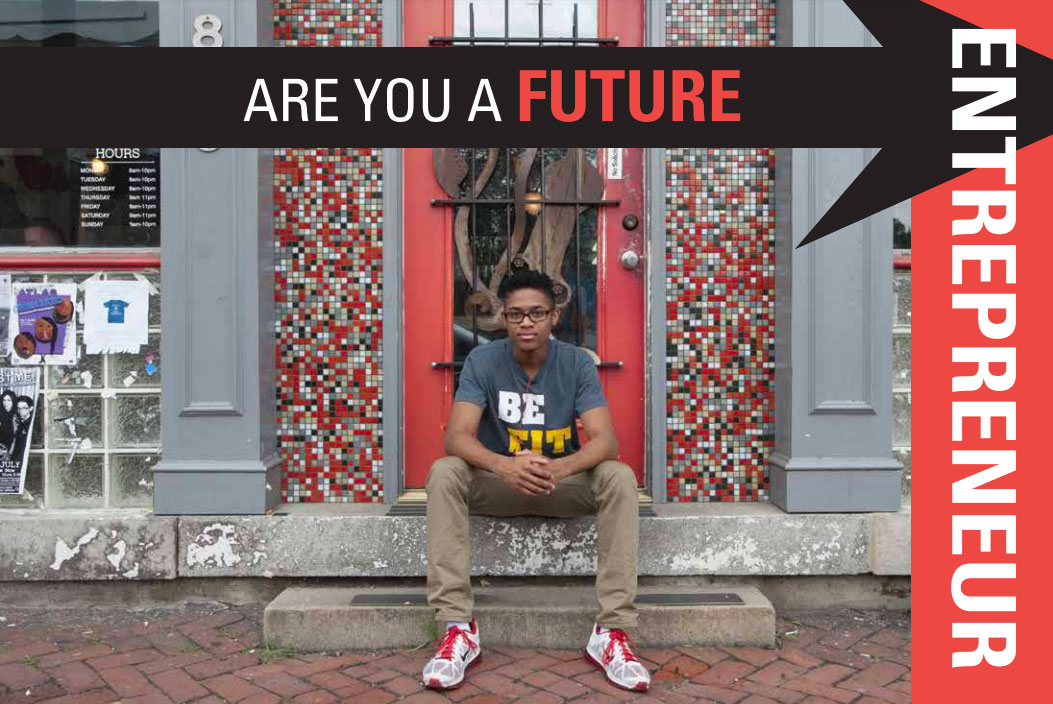 We first reported on this event back in July, but it was postponed. Now, we have new dates and details for helping the next generation of RVA entrepreneurs.
It's never too early to instill the entrepreneurial spirit. With that in mind, the VCU School of Business has partnered with Junior Achievement of Central Virginia to present the VA Entrepreneurial Challenge.
On October 15 and 16, rising high school juniors and seniors will work with college students and professors to learn how to think and act like an entrepreneur, while creating innovative solutions and developing business plans. In the end, the students will pitch their ideas for a chance to win cash!
"It's an entrepreneurial boot camp, and we want to get involvement from the community," says Yedda, the Entrepreneur in Residence at VCU. "We did it last year, which was the pilot program. This year, we have not only one happening at VCU, but we also have these around the state. There are five total, and each event will have a winning team. That team will come back in October, and the governor is hosting a statewide challenge, where each team will present to a panel. There, a team will actually win the governor's entrepreneurial challenge."
Venture Creation University
Venture Creation University is VCU's strategy for ensuring all students are exposed to innovation and entrepreneurship and have access to entrepreneurial pathways. To find out more about this effort, and to learn about innovation and entrepreneurial programs offered at VCU, visit: http://entrepreneurship.vcu.edu/
From the VCU School of Business website: "During two innovative days on the Virginia Commonwealth University campus, you'll work with college students and professors to learn how to think and act like an entrepreneur. You'll start by identifying a need in our community, then work with a team to come up with ways to meet that need and develop a preliminary business plan using the Junior Achievement Be Entrepreneurial and company programs. The teams will close out the challenge by pitching their business in a Shark Tank-style competition. The WINNING team will receive a CASH PRIZE and be invited to the Governor's High School Entrepreneurial Challenge where they will compete, among four other teams, for the Governor."
Want to get involved? Great! Here are a few options:
COMPETE
Are you a rising high school junior or senior with an interest in entrepreneurship? If not, do you know one? This contest is the perfect opportunity to nurture that passion. Register here.
MENTOR
This event is all about growing the entrepreneurial mindset in these students, so they're going to need some guidance. "Last year, we had about 100 students," Yedda says. "We're looking to get 100 to 150 this year, and we need 20 mentors for every 100 students."
VOLUNTEER
There are plenty of opportunities to lend a helping hand. "Anyone in the community who has a passion for education and entrepreneurship is welcome," Yedda says.
Find more info on the VA Entrepreneurial Challenge here. If you are interested in mentoring, volunteering, or learning more, contact Andrew Kirk, Senior Education Manager of Junior Achievement of Central Virginia, at 804 217-8855 x206. And for more updates on everything entrepreneurial at VCU, follow Venture Creation University on Twitter and like us on Facebook.