WVTF features VCU startups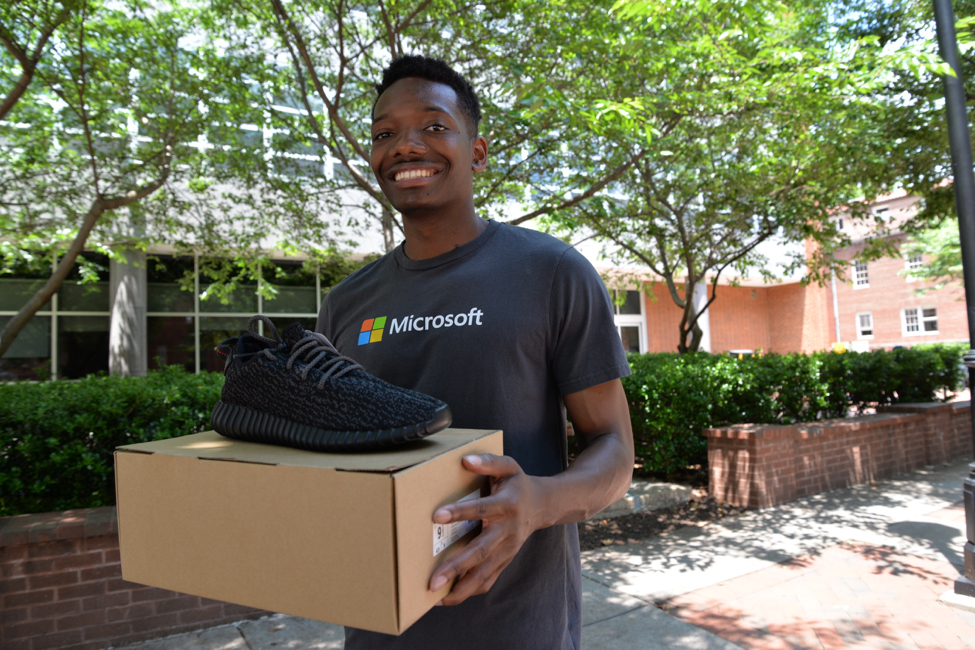 Desmund Delaney sells in-demand sneakers like these Adidas Yeezy Boost 350s through his startup, 8:00 AM.
Photo Credit: Brian McNeill
VCU businesses BoardGrab, UpChurch Chocolate, 8:00 AM, and more were featured in an article on WVTF recently, and it's all about their entrepreneurial mindset.
"It's Thursday night, and for young entrepreneurs at VCU that means three hours at Founder's Corner – a brightly colored studio in the student center where faculty members and executives like Nicole Monk coach those who want to launch their own business.  Some of the ideas are offbeat, but Monk never says no.

Venture Creation University

Venture Creation University is VCU's strategy for ensuring all students are exposed to innovation and entrepreneurship and have access to entrepreneurial pathways. To find out more about this effort, and to learn about innovation and entrepreneurial programs offered at VCU, visit: http://entrepreneurship.vcu.edu/

'Sometimes the quirkiest of them are the best ideas, and no matter how crazy the idea seems or if I think it's a bad idea, that just means I'm not the customer' Instead, she teaches them to think like an entrepreneur."
Think like an entrepreneur. That's exactly what Venture Creation University is all about. Read the whole story here, and stay tuned to our blog to stay up to date on all things entrepreneurial at VCU, a Venture Creation University.