VCU and da Vinci Join Elite International Group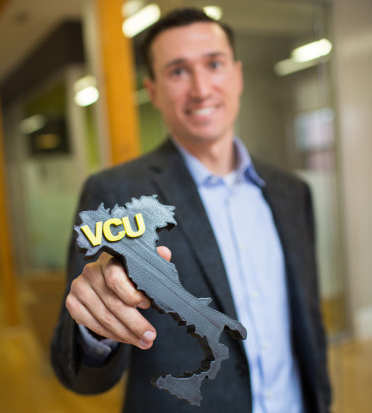 While Virginia Commonwealth University has long and deep roots in Richmond, our reach has increasingly spread in the global economic and internet age. We have a campus in Qatar, and International Partnerships with colleges and universities around the world.
Venture Creation University
Venture Creation University is VCU's strategy for ensuring all students are exposed to innovation and entrepreneurship and have access to entrepreneurial pathways. To find out more about this effort, and to learn about innovation and entrepreneurial programs offered at VCU, visit: http://entrepreneurship.vcu.edu/
Needless to say, it's very exciting when entrepreneurs at our Venture Creation University are accepted into an international partnership to link innovators, students, and corporate partners. Such firms as Google and Fiat are a part of the European Innovation Academy, and we join the University of California, Stanford as the only U.S. schools invited to participate.
Follow this link to learn more about the program, the opportunity for VCU, and our role as a Venture Creation University.