The Journey to Discovery of Entrepreneurship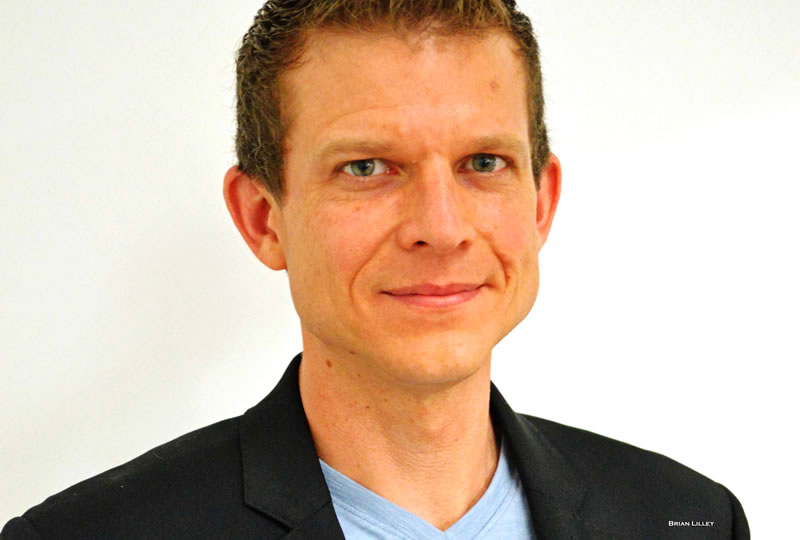 Jay Markiewicz is the Executive Director of Entrepreneurship Programs at our VCU School of Business. His journey to entrepreneurship, however, was not along a straight path.
We spent some time with Jay recently to discover how he got here, and what directed him along his journey.
Jay went from a degree in Mechanical Engineering from Penn State University to the reactor room on the U.S. Navy aircraft carrier Nimitz. The Nimitz is one of our Navy's nuclear-powered ships, and was out for cruises for as long as six months. Jay spent over three months in the Persian Gulf during Operation Desert Shield. His role? Nuclear Power Officer. We asked him what that meant. With a chuckle, he said, "I made certain that bad things didn't happen." The power plant on a nuclear boat is the same as any engine, and Jay was tasked with monitoring and maintenance, and preserving that critical balance between a silently humming machine and a world-class meltdown.
It wasn't until after the Navy, though, that Jay's journey to entrepreneurship began.
After his discharge and a stint teaching Naval Science at the University of South Carolina, Jay found himself behind a desk at Capital One, managing a different type of engine – analytics. It was there that he started his first company: The Bounce Collective. This was a leadership development company that was very much about a journey of discovery – discovering your leadership compass. Yet as he captained his Capital One team in the integration of analysis, operations, and technology, he realized that his sails were no longer fighting trim. "I was stressed out and realized that I was horribly out of shape. I've always been curious and adventurous, and began to research the best way to get back into shape."
The answer?
Running.
Venture Creation University
Venture Creation University is VCU's strategy for ensuring all students are exposed to innovation and entrepreneurship and have access to entrepreneurial pathways. To find out more about this effort, and to learn about innovation and entrepreneurial programs offered at VCU, visit: http://entrepreneurship.vcu.edu/
Jay made a commitment to himself to run for 30 minutes three times per week. "My first run, I was 10 minutes out from the house, and I found myself by the side of the road with my hands on my knees, gasping for breath. I thought, "Good golly. How did I get HERE?"
That 10-minute run began a journey to Jay's first marathon, becoming the Founding Executive Director of Living Fit (a non-profit that promotes healthy living and lifestyles), and founding Inner Competitor (a company that helps athletes develop their performance mindset).
Jay's journey made him discover that he also had the entrepreneurial mindset. Perhaps that drive to discovery helps him as he coaches others in marathon training and as he begins his next journey as a triathlon participant? Perhaps so, as he's already completed four Iron Man races.
According to Jay, each of his career paths have contained an element of discovery. "That's what brought me to VCU. Entrepreneurship is a journey of discovery, and the program at the School of Business takes a really deep dive into that. We can use applied learning to teach entrepreneurship to not only those wishing to start a business, but great tools to use in any career."
We asked Jay about applied learning and entrepreneurship. He said, "Entrepreneurship is, itself, a journey of discovery – about yourself. You discover your passions, your values, and your fears. You then have to develop your inner entrepreneurial mindset – 'How will I approach this experience?' Then, the 'applied' part comes in. Entrepreneurship is an action-oriented activity, and you need a measurable set of activities to determine your success." He pointed to a final assignment in his Survey of Entrepreneurship class (MGMT 321). He gives students five days to brainstorm an idea, get it off the ground, and make a profit.
Five days.
The ideas needn't be complicated, but Jay's "Journey of Discovery" and embrace of applied learning all come handily into play.
Jay is also on the Governor's Council on Youth Entrepreneurship, and between that and his interactions at VCU, sees a lot of promise. "With the Governor's Council, I work with a team that helps to create and make policy that creates a strong entrepreneurial ecosystem in Virginia for K-12 through college students. At VCU, I see opportunities across the campus to foster entrepreneurship and make it thrive. When I meet with my partners and peers in administration, I see that we're on the cusp of mastery of the art of being an entrepreneur."
In Jay's eyes, part of the joy of his journey is being that catalyst. "Even for those that don't have an idea already, I challenge them to get creative, to be innovative, and to get those entrepreneurial mindset juices flowing."
It's a journey of discovery.