Student Startup Diagnoseaze Develops Device That Predicts and Prevents Heart Attacks
By Alan Rodriguez Espinoza
June 8, 2017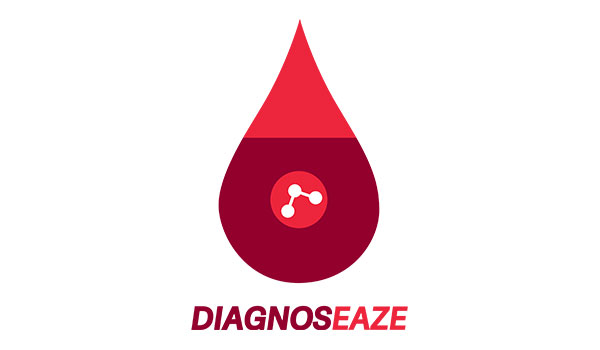 Evan Thoresen has been exposed to issues surrounding cardiac health for a long time. For instance, for seven years, his mother worked as CEO for WomenHeart, a nonprofit based in D.C. that is dedicated to raising awareness about women's heart disease and providing women with the best care available.
While his mother's work with heart disease inspired Thoresen to learn more about cardiac health, it was cases like his aunt's experience with heart disease that urged Thoresen to take action.
When his aunt was hospitalized after experiencing heart problems, she had to wait over four hours to get her results back. By the time her doctors had a reading, the necrosis, or death of the cell tissue of his aunt's heart, had already happened. She had suffered a heart attack.
There's typically a 90-minute critical window between the ischemic phase and when the actual permanent damage to the heart is done, Thoresen says. Half of patients don't receive the treatment they need within this time period.
Thoresen explains that heart disease is the number one cause of death for women in the U.S., yet the current method for caring for heart disease and preventing heart attacks is slow and inefficient. Thoresen's business, Diagnoseaze, aims to fix this problem.
Diagnoseaze will enhance health diagnostics through the use of accurate, easy to use rapid devices. The company's devices will test for biomarkers associated with myocardial ischemia, which is restriction of blood flow that leads up to the heart attack.
We're able to test way ahead, before the necrosis of the heart tissue is actually happening, Thoresen says. This allows ER staff and physicians to test patients very quickly and then move them onto treatment before they actually reach the heart attack stage.
The Diagnoseaze devices are point of care (POC) devices. This means they can be brought to patients and used in the field. Thoresen says this is a lot more convenient than having to draw blood and send that back to the lab, which leads to hours of waiting for the patient.
Venture Creation University
Venture Creation University is VCU's strategy for ensuring all students are exposed to innovation and entrepreneurship and have access to entrepreneurial pathways. To find out more about this effort, and to learn about innovation and entrepreneurial programs offered at VCU, visit: http://entrepreneurship.vcu.edu/
Diagnoseaze has focused on making the POC devices user-friendly. The Diagnoseaze devices simplify myocardial ischemia readings immensely, down to a yes or no answer, with the intent of making results as straight-forward and easy to understand as possible.
A lot of the devices that are currently on the market give you very intricate readings, Thoresen says. Readings that you have to be trained for and have to have extensive medical background knowledge to actually understand.
Diagnoseaze has identified three different segments of users with descending levels of medical expertise. At the top are physicians and emergency room personnel, followed paramedics and EMTs, and lastly, the patients themselves.
Although right now the company's primary target is the first of those three segments of users, Thoresen says that eventually he would like to see the company's technology used by paramedics and EMTs so that they could actually use that in the field and get a reading before they even transport somebody to the hospital.
Further down the line, he hopes that the POC devices will be so accessible that they will be available in the hands of patients, similar to a glucose monitor.
Thoresen first got involved with Diagnoseaze through his entrepreneurship program at Virginia Commonwealth University in the fall of 2016. The company began as a collaborative class project between a team of entrepreneurship students and a team of engineering students.
The year-long project assigned certain responsibilities to both teams, with the engineering team focusing on technical matters such as design and functionality, while Thoresen's entrepreneurial team focused on market research, talking to customers and learning about how to approach investors.
Thoresen's team consisted of himself and his entrepreneurial partner, fellow VCU business student Julio Contreras. On the engineering side, Thoresen gives credit to VCU engineering students Jose-Carlos Gonzales, Emerson Physioc and Abdelmagid Nasreldeen, who were huge in developing the lab-on-chip.
The lab-on-chip (LOC) is a one-time use cartridge that collects the patient's blood sample and is inserted into the POC machine. Thoresen is also thankful for the assistance of his group's faculty advisor, Natassja Lewinski, Ph.D., who also helped develop the LOC.
Finally, Thoresen credits Don Farthing, Lynne Gehr, Todd Gehr, Lei Xi, H. Thomas Karnes, Domenic Sica, and Martin Unverdorben for patenting the process that the POC device will use to obtain the myocardial ischemia readings.
Outside of the business school, Thoresen has furthered his entrepreneurial ambitions through his involvement with VCU's Innovate living learning program. As a part of the program's inaugural class, Thoresen describes Innovate as a cross disciplinary group of students that are interested in pursuing entrepreneurial endeavors.
Thoresen points to Innovate as a huge part of [his] success at VCU, and he says that through the program he got plugged in really strongly with the startup world and business community in general in Richmond.
Along with his business partner, Thoresen and Contreras got the chance to participate in the Tom Tom Founders Festival in Charlottesville, VA in April of 2017, where they were able to get the word out about their company and receive some high quality feedback.
It has put us in front of a lot more faces, Thoresen says. And it has helped to better understand our product and the important application it can have.
Thoresen graduated from VCU in May of 2017 with his bachelor's degree in business management, as well as a venture creation certificate from the VCU da Vinci Center. Today, he is an intern at New Richmond Ventures, where he says he has given [him] an inside look into the exact factors that venture capital firms look at and how each are weighed.
While Diagnoseaze, the school project, reached its culmination when Thoresen graduated, Diagnoseaze, the company, continues to grow and develop each and every day. The company is getting ready to begin developing a functioning prototype of the POC machine, which will be followed by a two to three year period of clinical trials. Thoresen anticipates this process to be very capital intensive.
Despite the cost being a big scary number, Thoresen has not become discouraged from pursuing what he believes will be a revolutionary and significant solution to the current cardiac health system.
We've just gotten so much positive feedback from other people that it kind of weighs that out, Thoresen says. It makes it seem like a much more achievable goal or something that you really want to work towards because it can have such a great impact.