Radiant RVA Aims to Launch New Platform for Computer Science Education
By Erica Dabney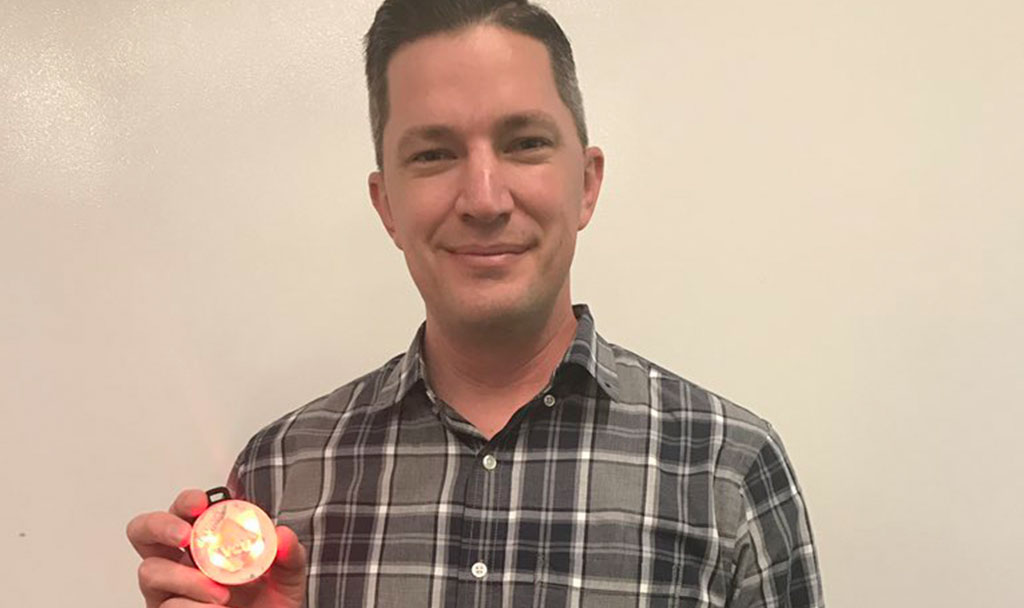 Founded by recent VCU grad, Michael Smith, Radiant RVA is the first company focused on becoming the next level of computer science education.
Radiant RVA's mission is to become the next level of computer science education and we're doing that through integrated curriculum devices that help students explore interaction between the digital and physical world, says Smith.
Smith worked in manufacturing in Orlando, Florida for 14 years before he decided to pursue his master's degree from the VCU da Vinci Center.
The da Vinci Center at VCU was the top school in the Google search, says Smith. I came to Richmond and fell in love with both the city and the school.
It all started during Smith's second semester. He was working on a project that needed a Bluetooth component track to move through a museum. Smith soon realized that he needed help designing the system and pricing it out, eventually finding a company run by Mark Nichols, who helped Smith design the project.
The following semester, Smith and Nichols decided that they wanted to create a device to teach Bluetooth and wireless technology to high school students. The students would learn all about cyber security, sensors, data, the "internet of things," mobile application development, hardware programming, coding and more.
There is a huge need for an advanced curriculum that teaches current technology, says Smith.
Venture Creation University
Venture Creation University is VCU's strategy for ensuring all students are exposed to innovation and entrepreneurship and have access to entrepreneurial pathways. To find out more about this effort, and to learn about innovation and entrepreneurial programs offered at VCU, visit: http://entrepreneurship.vcu.edu/
"People are comfortable using technology, but don't know how it works."
The duo created prototypes of devices that could teach valuable computer science skills to high school students. From there, they began meeting with high school computer science teachers who loved the idea, but their departments simply could not afford to purchase the devices. So Smith and Nichols "pivoted" and took a more commercial approach.
We want to sell directly to customers online, says Smith. If a child is interested in computer science, they can go through the lessons on their own.
Currently, he is working on developing his own software and finalizing the pricing model for the product. Once the final product is complete, Smith plans to launch a Kickstarter campaign in order to generate enough money for him to create web interfaces and game-based learning that is fit for children.
Smith's long-term goal for Radiant RVA is to be running a self-sustaining and profitable business.
I love it and am passionate about it, says Smith. I would like to get it to a level where it's impactful and meaningful.
Throughout the entire process of starting Radiant RVA, perseverance was most important to Smith. Each time he reached a bump in the road, he was able to come up with a creative solution that took the project in a new direction.
So many times I've been frustrated and wanted to take it out back and be done with it, says Smith. The beauty of being in the da Vinci Center program though is that I have room to fail.
Smith, now at the end of the second year of his master's program, credits his success to the interdisciplinary approach to learning through the da Vinci Center. This form of education helped Smith learn a little about business and a little about art.
It's been a good experience, says Smith. It's been challenging, but rewarding.
Smith hopes to launch his Kickstarter campaign by late June. For more information about Radiant RVA or to request a demo, visit www.radiantrva.com.
About VCU da Vinci Center
A collaboration of VCU's Schools of the Arts, Business, Engineering and College of Humanities and Sciences, the VCU da Vinci Center is a unique collegiate model that advances innovation and entrepreneurship through cross-disciplinary collaboration.