Congratulations, Painless1099!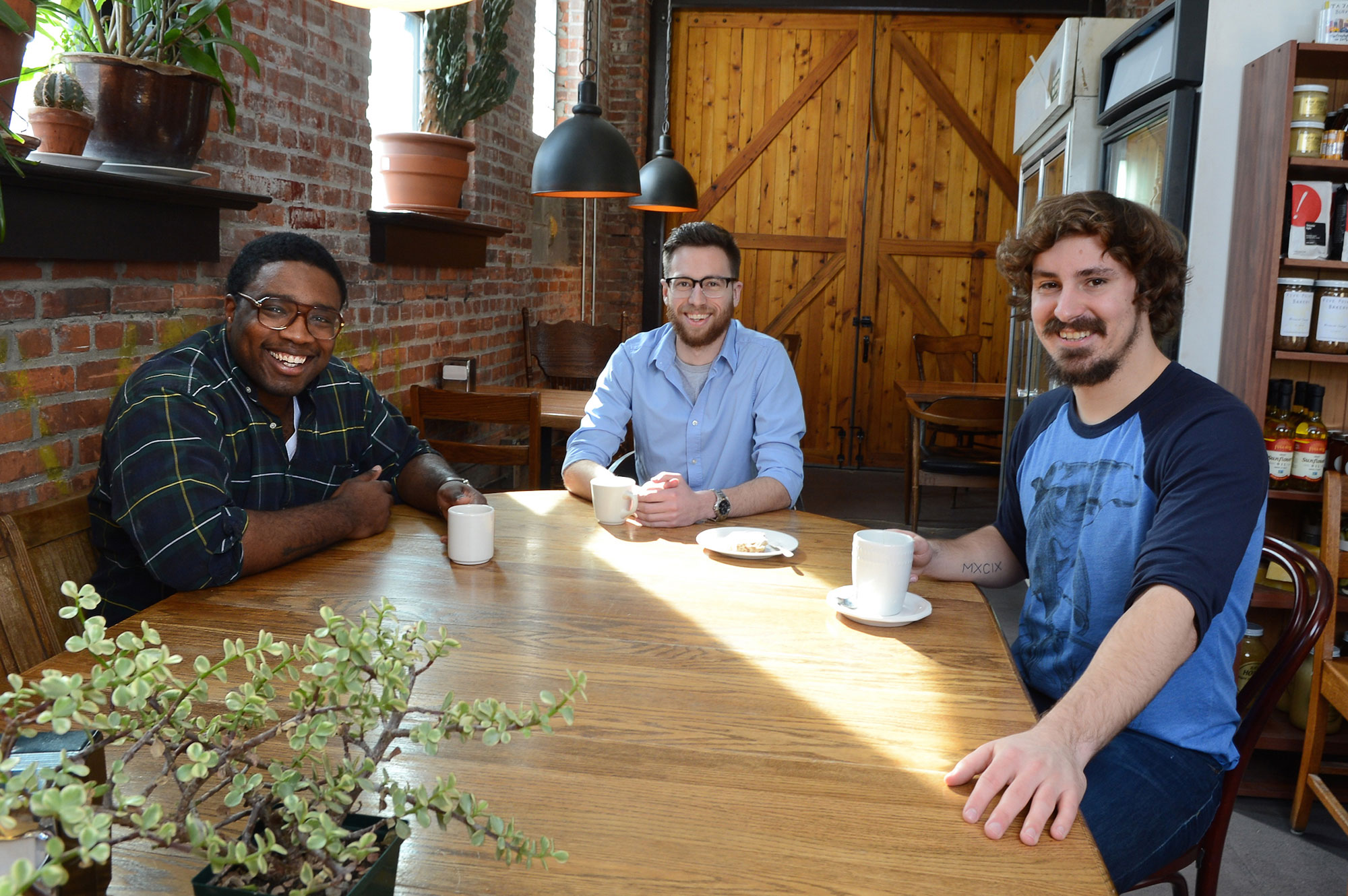 From left: Ace Callwood, Justin Kauszler, Matt Russo.
Photo credit: Nancy J. Parisi
Richmond.com has exciting news about Painless 1099, a business started by VCU alumni. The company has been accepted into Barclay's Techstars, an accelerator based out of New York City.
Venture Creation University
Venture Creation University is VCU's strategy for ensuring all students are exposed to innovation and entrepreneurship and have access to entrepreneurial pathways. To find out more about this effort, and to learn about innovation and entrepreneurial programs offered at VCU, visit: http://entrepreneurship.vcu.edu/
"Painless1099 moved its operations and six staff members to Buffalo, N.Y., earlier this year after winning $500,000 in startup capital in a business pitch competition hosted by 43North, an organization that runs a business incubator in Buffalo. The Barclays Techstars accelerator is a 90-day program being held this summer that offers mentorship for promising startup companies. It also includes $120,000 in capital, in the form of a $100,000 convertible note and $20,000 in additional funds in exchange for a 6 percent share of common stock in participating companies."
That's a prime example of what VCU's entrepreneurial mindset can do. Read the whole story here. And like us on Facebook and follow us on Twitter to stay up to date on all things entrepreneurial at VCU, a Venture Creation University.