Celebrating Innovation at VCU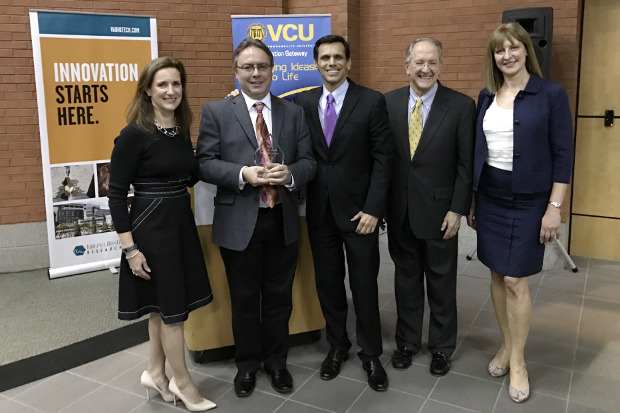 Venture Creation University
Venture Creation University is VCU's strategy for ensuring all students are exposed to innovation and entrepreneurship and have access to entrepreneurial pathways. To find out more about this effort, and to learn about innovation and entrepreneurial programs offered at VCU, visit: http://entrepreneurship.vcu.edu/
Students and faculty at VCU continue to research, innovate, and invigorate their entrepreneurial mindset. Over the past year, they've disclosed 134 inventions, with many of them leading to patents, industry engagement, and more. This number was up 40% from last year, and continues to grow.
It helps to show that VCU is a Venture Creation University, and a home to entrepreneurs.
See how we celebrated this spirit at our recent VCU Innovates reception.