Carrie Hawes – Student Advocate and Data Monkey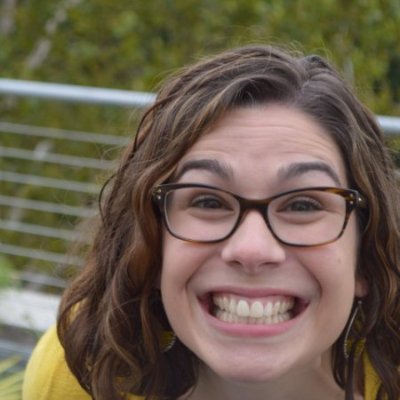 Throughout her career, Carrie Hawes has been creating pipelines for students from academia to industry. She's always helped students realize their strengths and connected them to the organizations looking for those skill sets.
Early in her career, she helped to analyze a national climate study of college employee satisfaction. "We took reams of data on job satisfaction, levels of collaboration, and employee sentiment. I was able to use this data to create a portrait of how the institution was performing. It made me both a relationship builder and sort of a data nerd."
Venture Creation University
Venture Creation University is VCU's strategy for ensuring all students are exposed to innovation and entrepreneurship and have access to entrepreneurial pathways. To find out more about this effort, and to learn about innovation and entrepreneurial programs offered at VCU, visit: http://entrepreneurship.vcu.edu/
Carrie sees that path again in her role as Assistant Director, Employer and Experiential Development at VCU Career Services.
"Experiential development is so important to what we do at VCU. We're able to facilitate things like internships, study abroad opportunities, and for those with an entrepreneurial mindset, the ability to create your own startup right here on campus. These opportunities to connect help inform our students and better prepare them for the "real" world. More importantly, it shows our greater community the wealth of talent we have coming out of our school."
VCU has had a number of names and teaching missions since beginning in 1838. "I think that some still equate VCU with the school of 15 or 20 years ago. Now we've become a world-class destination university for all students."
What keeps Carrie excited?
"I'm excited about this time for VCU. With the expansion of so many of our programs, growth and interest in entrepreneurship across the university, and the exciting research coming out of engineering and medicine, we're reaching a sort of critical mass. It's such an exciting time. As all of these pieces come together, we have a singular opportunity to create something remarkable around Venture Creation University"
Carrie also points to the misconceptions about the skills needed for entrepreneurship and VCU.
"Many students don't realize that they are already entrepreneurs, or gaining entrepreneurial skills; for instance selling books to each other versus the bookstore, hosting a booth at the James River Farmers Market, founding a new student organization that meets some niche need on campus. These students are developing the tools they need to be successful in this space. There are many ways at VCU to then build on this foundation by joining Start-up Club, coming to a pitch completion, or applying to Da Vinci Center certificate programs. And if you're an alumni or business owner, we have a wealth of talent because of the opportunities at VCU.
Carrie's knows that the more engaged people are, the farther they go and more successful they become. She's seen the data that proves it. And no matter how strong or tenuous your connection to VCU, she's your loudest champion.