Belladog Helps Dog Owners Win at Ownership
By Erica Dabney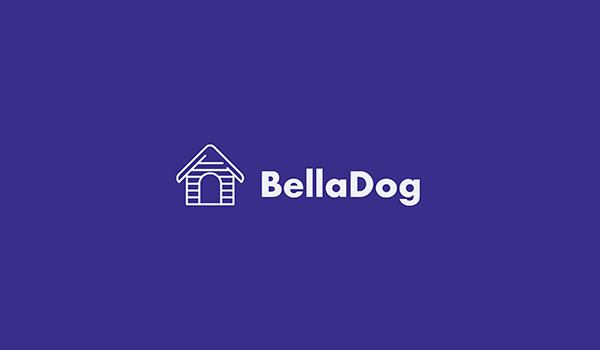 Dog owners no longer have to search far and wide to educate themselves on effective solutions for their pet problems. BellaDog is the first digital experience offering a collection of tools and resources to answer every question a dog owner could possibly have. Brit Kern, a recent VCU grad, says that his own dog ownership experience inspired him to create the application and website.
This system will fit into anyone's digital lifestyle, says Kern.
Kern had been interested in web design for years. In fact, he transferred to VCU from a private design school in Baltimore. Because Kern is a Richmond native, he knew that the city was a great place to live and work. With a desire to hone his business acumen, while not giving up his passion for design, Kern turned to VCU's School of Business and da Vinci Center, where he was able to do both. Kern decided to major in marketing with a concentration in product and brand management. He later earned his certificate in venture creation and product innovation through the da Vinci Center, where he also heard about the pre-accelerator program, which Belladog was selected to participate in this past spring.
I designed my way into the business school, says Kern. Being in this community is a very good way to get into programs, get involved and push you forward.
Venture Creation University
Venture Creation University is VCU's strategy for ensuring all students are exposed to innovation and entrepreneurship and have access to entrepreneurial pathways. To find out more about this effort, and to learn about innovation and entrepreneurial programs offered at VCU, visit: http://entrepreneurship.vcu.edu/
When Kern adopted his dog, Bella, he noticed many insufficiencies with educational information offered online pertaining to dog ownership , as well as interfacing with service providers like his vet. Not soon after, he began talking to other veterinarians to learn and assess the flaws that exist in their industry. For example, their offices had been using paper, fax machines and very old software to do things that iPhones were easily capable of replicating with today's technology.
I noticed that there was a big gap, says Kern. There was a big opportunity to increase efficiency.
Kern later teamed up with co-founder Jacob Huber, a recent VCU graduate, to build out the application and site. While BellaDog is currently still in the first iterations of their product, once launched, it will have a user-centered approach that is for dog owners, by dog owners. Their digital experience will help dog owners find the right vet for their pets, schedule appointments, interact with the vet, review information and provide better communication with your dog's doctor in general. Furthermore, it'll aggregate relevant online articles pertaining to your dogs' specific breed and send them straight to your inbox.
I talked to other dog owners and noticed that everyone was on the same page, says Kern.
Kern's biggest influences are design companies such as IDEO and Frog. He admires their research and focus on solving problems that will help the entire community.
They're forward-thinking, says Kern. They put abstract ideas into play.
Kern and Huber want people chasing their own dreams to know that making yourself uncomfortable is important. Networking and being involved in events within your community is also vital. They also believe that you should do whatever you put your mind to and turn your dreams into actions.
Chase your gut, says Kern. A lot of people are afraid to take the first few steps, but you have to.
Kern plans on continuing his education, and along with Huber, continue working to bring BellaDog to market. They are currently thinking about adding a match-making feature to the application so that its users can be matched up with other local dog owners and meet at the park with just the push of a button.
I make money to eat, but I'm more about ideas, says Kern. I like to work on big projects.
Once BellaDog is officially launched, they plan on testing the product with dog owners and veterinary providers. The pair will then roll out the official application and website. In the meantime, stay updated by subscribing to emails from BellaDog at www.belladog.co
About VCU Pre-Accelerator
VCU's Pre-Accelerator Program provides students with promising business ideas a $5,000 stipend from VCU's Quest for Innovation Fund, as well as access to a three-month experience that guides them through the challenging early stages of launching a company. The programs first three cohorts included 22 teams that have collectively raised $1.5 million in revenue, investments and grants, and created 31 full- and part-time jobs.