A Venture into Venture Creation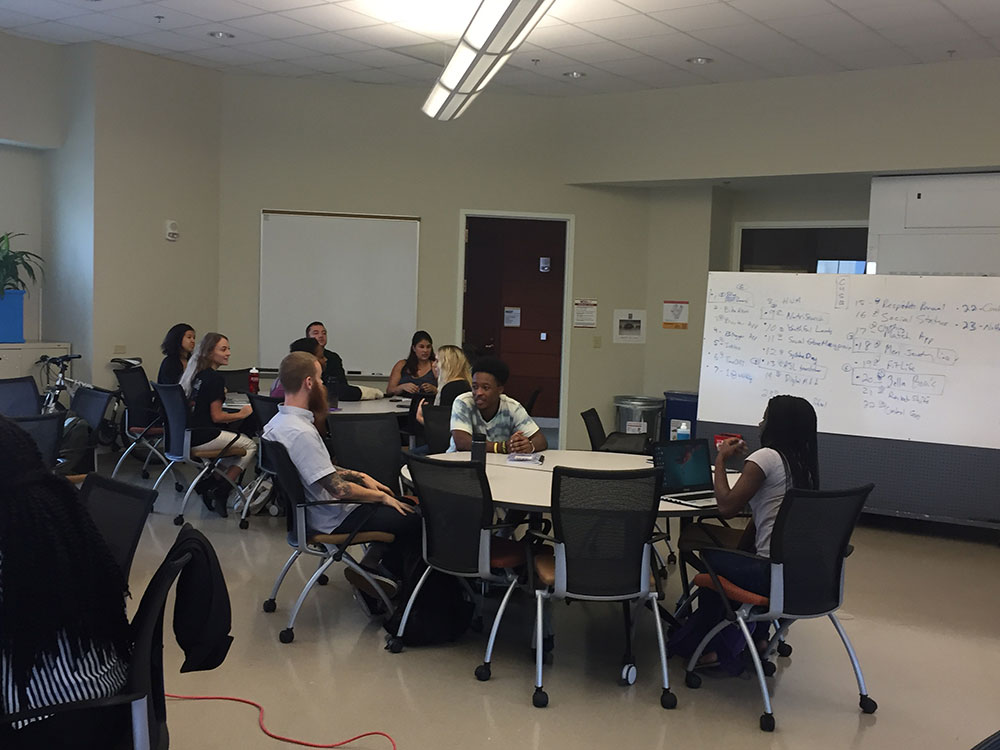 It shouldn't come as a shock to anyone that over half of our students harbor a desire to start their own business, and these would-be entrepreneurs come from across the spectrum of disciplines at VCU. No better example of this exists than the da Vinci Center Certificate in Venture Creation, and Capstone course VNTR 460: Venture Creation Project.
This course was originally offered in the Spring, but the growing field of budding entrepreneurs around campus has led to the creation of a Fall session. And the students represent a varied field of study. The class is limited to five students, and while there is one true Entrepreneur major among them, the remaining four are pursuing majors in Communications, Interior Design, Accounting & Finance, and one Interdisciplinary.
VNTR 460 is taught by Professors Matt Woolman and Jeff Foster. The goal is to develop a venture creation mindset; address challenges, skills, and resources for venture creation; create and plan successful ventures; and develop the tools to communicate your ideas into reality. The small setting allows the students to brainstorm, collaborate on research, and receive feedback and insights on the strengths and weaknesses of their plans. Best of all, they are able to do this outside of a traditional academic setting. By the end of the course, they should be prepared to present an actual startup pitch to actual living, breathing customers and potential investors!
Here are some of the entrepreneurial ideas the students are honing this semester:
Venture Creation University
Venture Creation University is VCU's strategy for ensuring all students are exposed to innovation and entrepreneurship and have access to entrepreneurial pathways. To find out more about this effort, and to learn about innovation and entrepreneurial programs offered at VCU, visit: http://entrepreneurship.vcu.edu/
• One student wants to merge gaming and learning. They have a product, currently in Pre-alpha, that uses traditional gaming to teach Greek Mythology.
• Another idea is a part-organizational tool/part-social network that connects artists and creators to the larger arts community.
• Our Entrepreneur major has found a way to eliminate condiment container litter by making your favorite sweeteners and additives out of a biodegradable, edible packaging.
• Showing that a venture need not be a 'thing' or shiny new app, one Capstone student has created a 'brand' that helps you explore your strengths and limits, and offers a path to living one's life to the fullest.
• Seeing the need for safe, collaborative spaces, our last entrepreneur is securing a multimodal zone for collaborating and practicing in art.
Over the coming weeks, these students will craft a Value Proposition Statement, hone their Venture Creation Pitch, and prepare to test their ideas. When they receive their Certificate from da Vinci, they should be well-prepared to become our next generation of successful VCU entrepreneurs.
VCU really is a Venture Creation University. These were a few stories. Now we're ready for yours.